After making more than 5 different DIY amplifiers in class AB I decided to try class D. After spending some time reading threads in diyaudio, audiosciencereview and asking in our local forum about what are the best class D modules I had to choose between Purifi, Hypex UcG, Hypex Ncore, ICEPower and a few others. Purifi 1ET400 has the best specs according to the datasheet but it is priced at around 600EUR for stereo set even without a SMPS. I didn't feel like spending 900-1000EUR for a DIY amplifier just to hear what class D has to offer. There is a chance I won't like class D sound at all. Seems that Hypex Ncore is a middle ground in high end class D modules, placed somewhere between Hypex UcG and Purifi according to several forum members.
I was initially aiming at NC252MP which is 2x250W@4R and MP means that it has integrated SMPS on the same board. Class D is all about high efficiency so why not spend a few more bucks and go for the NC502MP instead? It is rated at 2x500W at 4R and 2x350W at 8R which seems like a good match for my low sensitivity ATC speakers. I found a brand new NC502MP online so I ordered it. Keep in mind that you can't buy NC252/502 from Hypex directly because they are OEM only, you can only buy NC400 and UcG series from their website diyclassd as a non-OEM customer. However, from time to time NC252/502MP boards appear on ebay so just look there.
The measurements of the amplifier look very promising, especially the THD. THD+N vs power plot for NC502MP: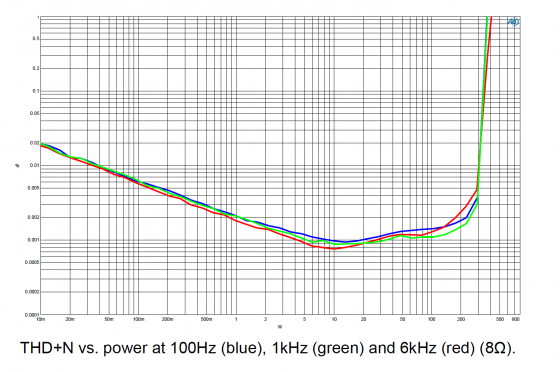 Here is the full datasheet of Hypex NC502MP.
While waiting for it to be shipped I designed a small "interface" board to fit the balanced(XLR) and single ended(RCA) inputs, relays to switch between them and also route some connections to allow for an external board to monitor and control the Hypex amplifier. I will probably use an Arduino based board which will monitor clipping indicator, temperature and current sense which are all available on the NC502MP 16pin connector.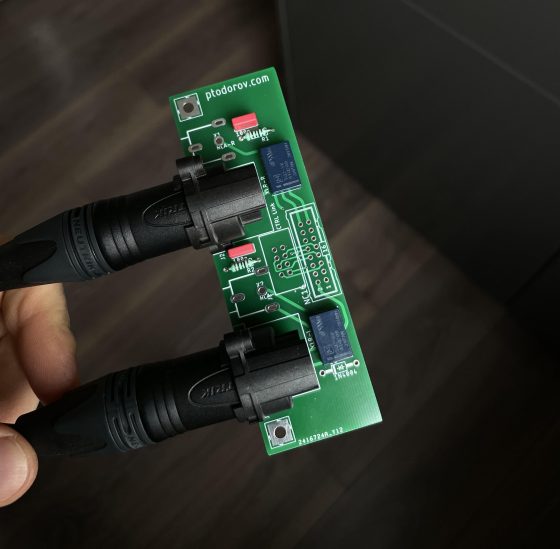 It hosts 2x Neutrik NC3-FAH0 XLR connectors, two RCA connectors (also Neutrik) and 100nF/100R RC network for the single ended inputs as recommended by Hypex in their great XLR pin1 grounding guide which relates to every amplifier with an XLR input too.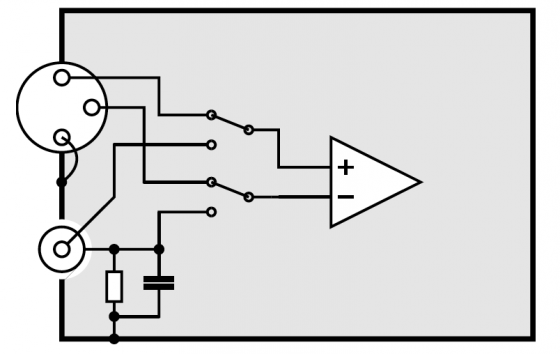 The enclosure of choice is once again from my friend Gianluca at Modushop(HiFi2000). They sent me a black front panel instead of the silver ones I use for my other amplifiers but I didn't even bother to return it because I love how it looks.
Here are some photos of how it turned out. I still have to figure out the control board but the amplifier works without it with the inputs defaulted to XLR because that's what I connected to normally closed contacts of the relay.
I still have to let it run for at least 20 hours before sharing my opinion on how it sounds compared to my best sounding class AB amplifier.
Once I'm ready with the control board I will update this post.